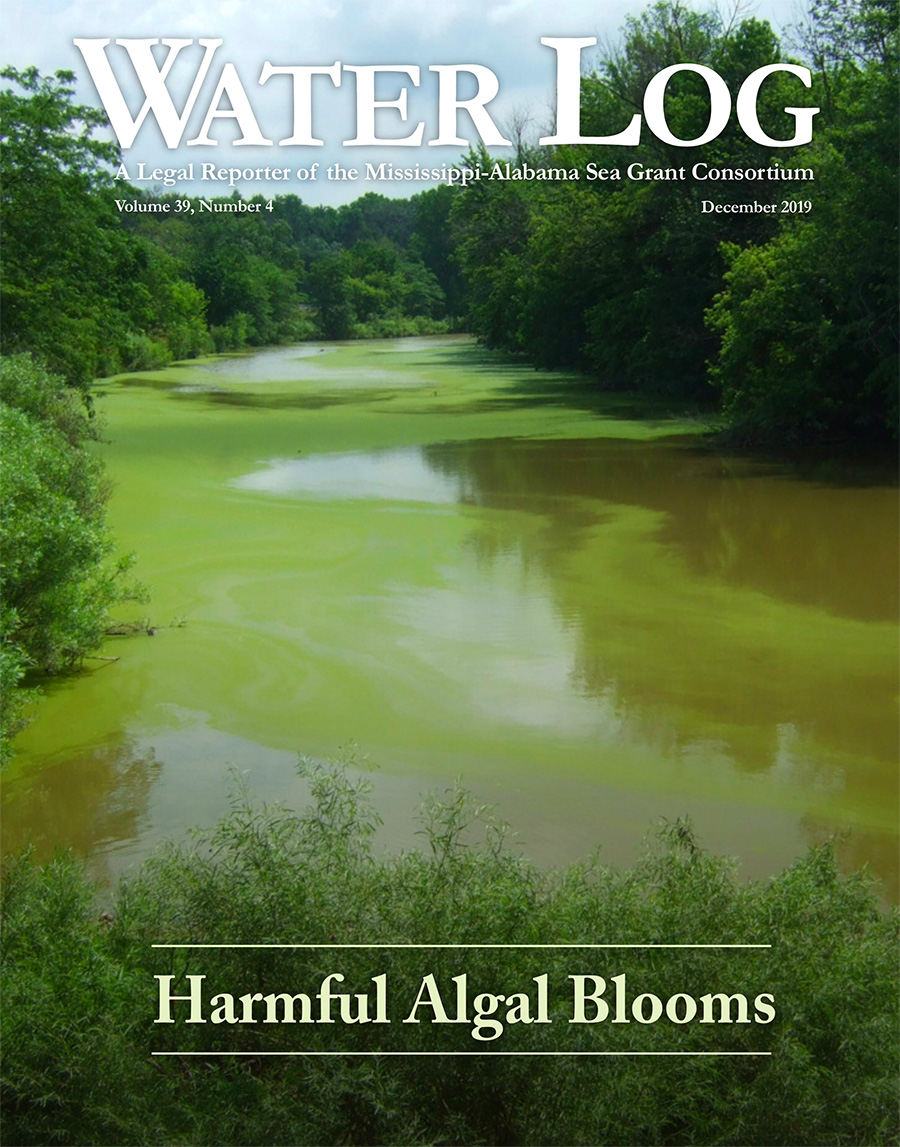 Water Log: December 2019 (Volume 39, Issue 4)
Water Log is a quarterly publication reporting on legal issues affecting the Mississippi-Alabama coastal area. Its goal is to increase awareness and understanding of coastal issues in and around the Gulf of Mexico.
Download Water Log: December 2019
---
Inside This Issue
Can Lawsuits Stop Harmful Algal Blooms?
Harmful Algal Blooms, Unwelcome Visitors to Our Coast
Fishery Disaster Due to the Opening of the Bonnet Carré Spillway
The Relationship Between Public Health and City Planning
Court Rejects Move to Yank Alabama's Permitting Authority