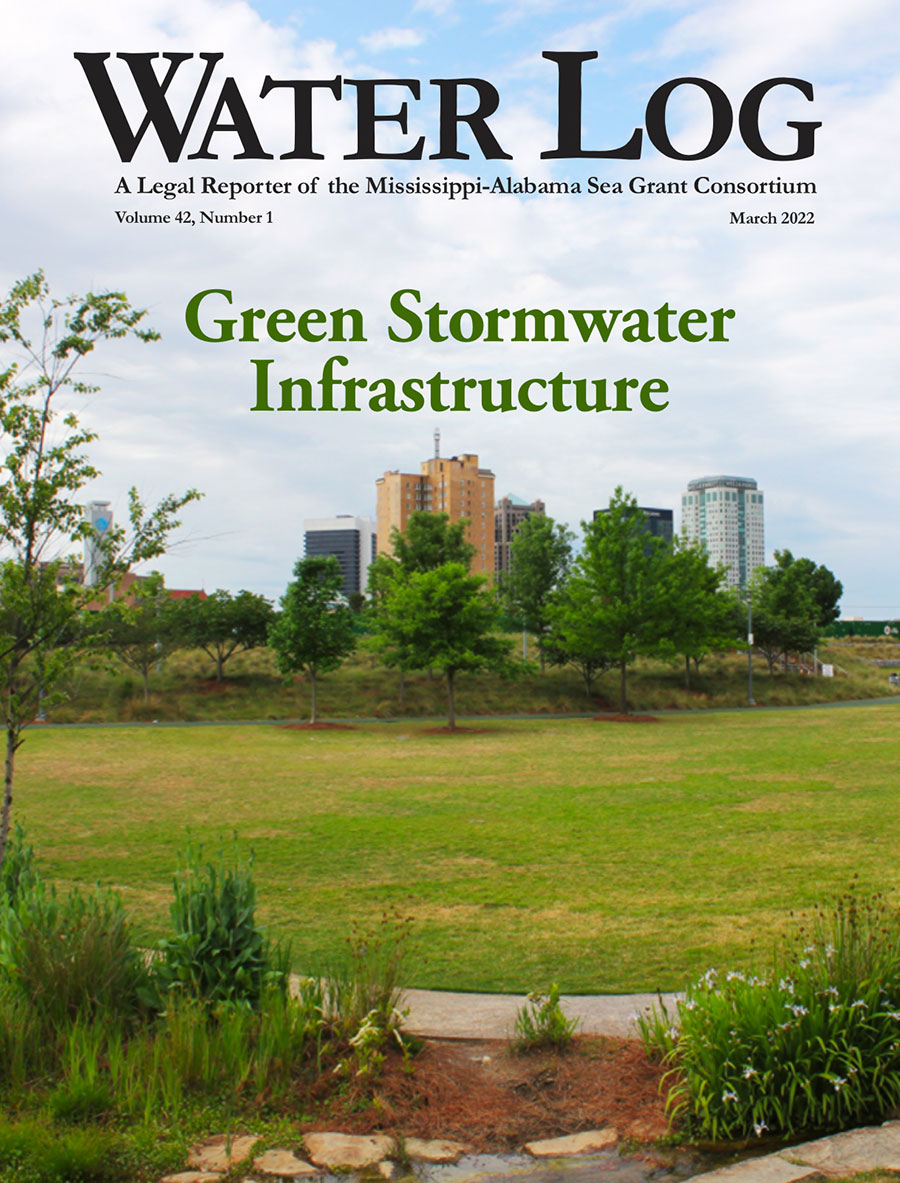 Water Log: March 2022 (Volume 41, Issue 2)
Water Log is a quarterly publication reporting on legal issues affecting the Mississippi-Alabama coastal area. Its goal is to increase awareness and understanding of coastal issues in and around the Gulf of Mexico.
Download Water Log: March 2022
---
Inside This Issue
Intro to Green Stormwater Infrastructure
Coastal Resilience in the Northern Gulf of Mexico: Moving Beyond the Hype
Flood Damage and the Mississippi Tort Claims Act: Wading Through the "Quagmire of Confusion"
The Value of Living Traditions Within the Context of Green Infrastructure