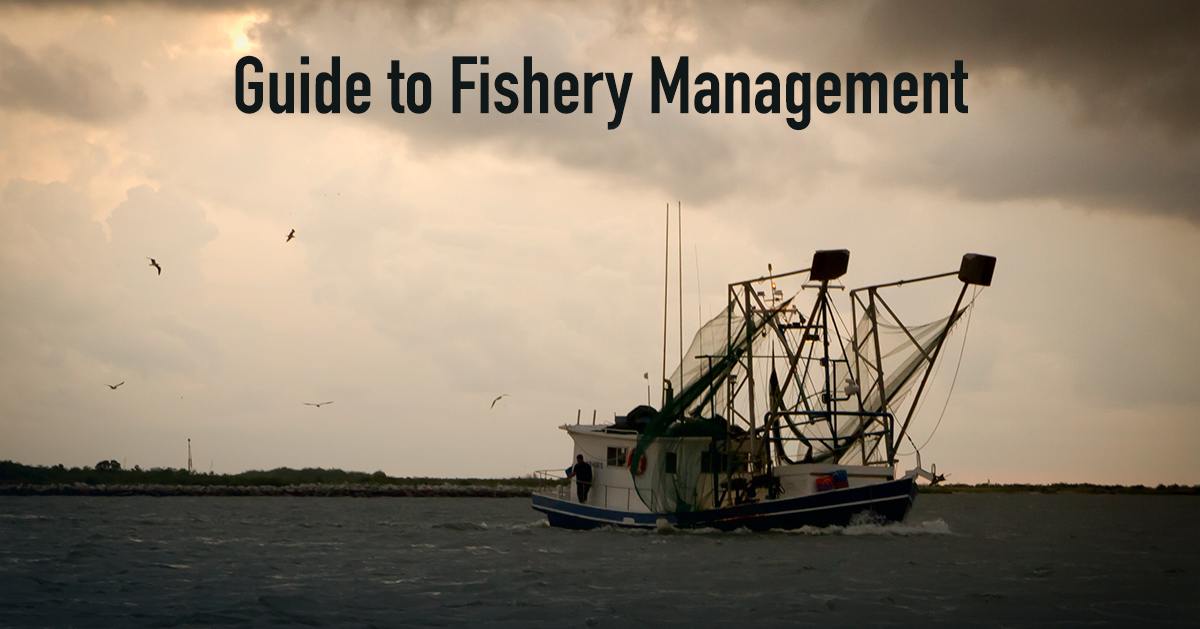 This is the Third Edition of Guide to Fishery Management, first published in 1994, under the title Fish Management Manual: Understanding Fisheries Management, to explain fisheries management under the Magnuson-Stevens Fishery Conservation and Management Act (the Magnuson-Stevens Act, or MSA). Unlike the first two editions of this Guide, the Third Edition is intended to be read in an electronic format and is updated regularly.
Goals
The Guide to Fishery Management is designed to serve as a primer to fishery management. It is intended to be read by anybody with an interest in fisheries, and includes the legal, scientific, economic, and practical aspects that dictate fishery management. It is intended to encourage members of the fishing community to participate in the regulatory process that establishes fish management.
This Guide will explain the underlying federal law that determines how fisheries in federal waters are managed – the Magnuson-Stevens Fishery Conservation and Management Act (MSA) – and how science influences management decisions.
This Guide focuses on the original MSA and the two significant amendments (in 1996 and 2007) that altered federal fishery management nationwide. Other provisions of the MSA, such as international fishing and shark-finning, are not addressed in this publication.
Guide Chapters
---
This publication, No. MASGP-21-010, was supported by the U.S. Department of Commerce's National Oceanic and Atmospheric Administration under NOAA Award NA18OAR4170080 and the Mississippi-Alabama Sea Grant Consortium. The views expressed herein do not necessarily reflect the views of any of these organizations.
Images of fish are from NOAA Fisheries. Additionally, the author thanks Richard K. Wallace and Kristen M. Fletcher, authors of earlier editions of this publication.
---
Guide to Fishery Management | Go to Part 1 »